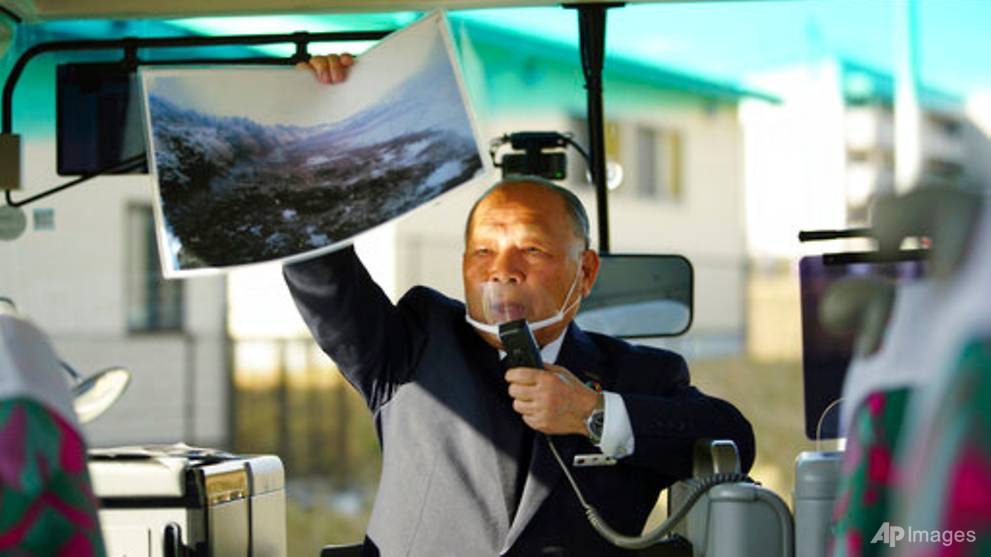 Japan resort offers bus tours of 2011 tsunami disaster
MINAMISANRIKU, Japan: For nearly a 10 years, a Japanese lodge has been providing bus tours to show guests the history of the huge earthquake and tsunami that strike Japan's northern Pacific coast in 2011.
The 9.1 magnitude earthquake and the tsunami it generated on Mar 11, 2011 killed about 18,000 men and women and devastated the coastline. Properties in Minamisanriku had been flattened, and much more than 800 folks in the metropolis were killed or went missing.
Study: Japan's young children of the 2011 tsunami shaped by tragedy
"I want everybody to know that surprising disasters can take place. I feel it is our job as people today who knowledgeable the (tsunami) to share that," said Fumio Ito, head of general public relations at Minami Sanriku Resort Kanyo and one of nine staff customers who lead the every day hour-very long bus tours.
The bus stops at a former school that was broken by the tsunami, a disaster prevention centre in which 43 employees died and a previous wedding day ceremony hall.
Since the tours commenced, they have had about 400,000 contributors, some repeat guests, according to the lodge.
Browse: Fukushima museum marks 2011 quake and tsunami with exhibition showcasing things from disaster zones
"He taught me a distinctive point of view," reported Chieko Yoshida, who took a tour given by Ito. "To listen to the voice of somebody who skilled this in fact is very critical."
Ito was at a customer's residence when the quake hit. He immediately began creating his way to the resort but quickly discovered it unattainable as the water commenced to increase.
"I could see that my home had most likely washed away. There was nothing at all in entrance of me," explained Ito, who dropped three pals in the tsunami. "I had nowhere to be harmless, so I went up into the mountains."